Tests of radio-controlled catamaran and GNOM Micro with remote control
The Indel Partner, Ltd. and Evologics GmbH (Germany) finished the tests of a two-tier system successfully. The system include a radio-controlled catamaran installed on board the underwater vehicle and GNOM Micro with remote control. Of the additional equipments, GNOM installed sonar beacon respondent to determine the location of the underwater module.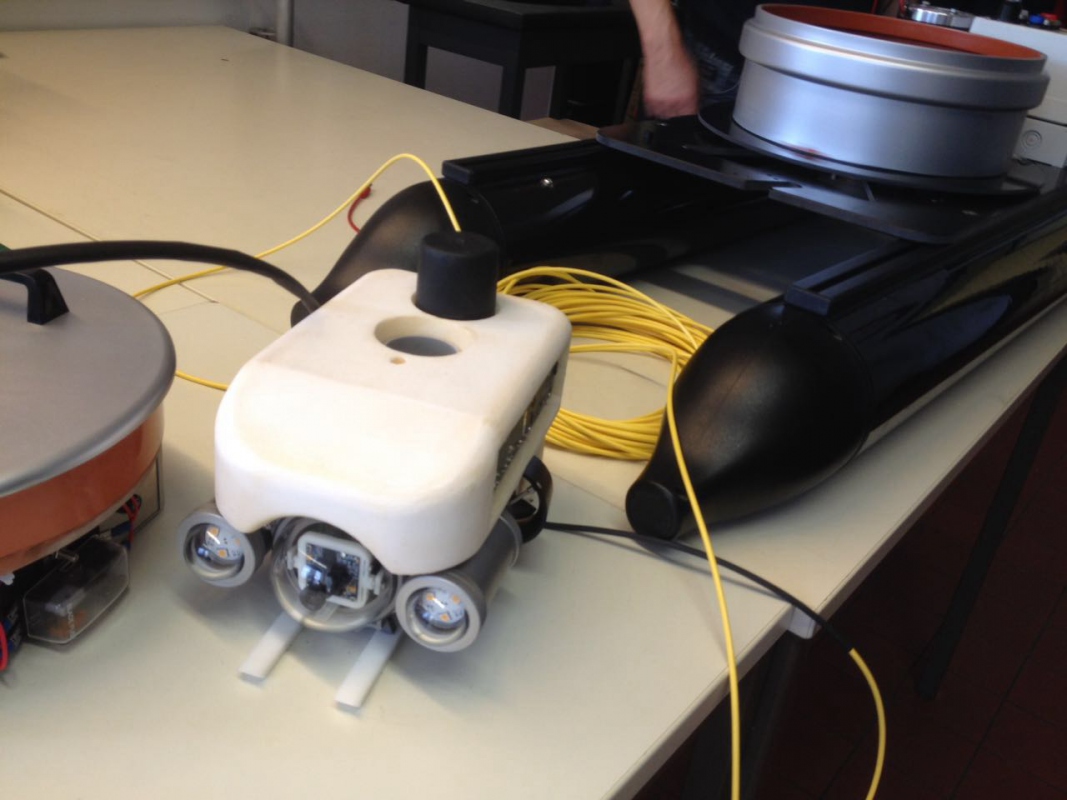 This decision will expand the possibilities of the use of robotics for monitoring underwater objects. Using advanced wireless technology allows the system to neutralize limit cable length from the operator to the underwater vehicle, increase the mobility of the underwater unit, reduce the cost of shipping the device to the point of work.